WHO WE ARE
Renusol
is specialised in the manufacture and sales of solar mounting systems for all types of roof and was founded in 1997. From its headquarters in Cologne, the company manages its businesses in all core markets in Europe, the Middle East and Africa.
With more than 20 years of experience and the delivery of mounting systems for more than 3 Gigawatts to more than 48 countries,
Renusol is one of the key players in the PV industry.
After the establishment of Ubbink Econergy Solar GmbH in 2004, today's
Renusol GmbH
was incorporated a year later in CENTROSOLAR Group AG.
2006 was the year of the "leap" into the European solar market,
at the end of 2008 the company recorded more than one million solar modules mounted on Renusol systems
. On 1 January 2009, as part of a general internationalisation of the company, the name was changed to Renusol GmbH, and in August of the same year Renusol - having grown to 50 employees and with a business structure divided into development, sales, marketing, administration and logistics - moved to Piccoloministraße in Cologne.
The new location, with more than 5,000 m2 of warehouse and 800 m2 of office space, provides ideal conditions to meet the needs of an aggressive growth trend and to continue on that path for a long time to come.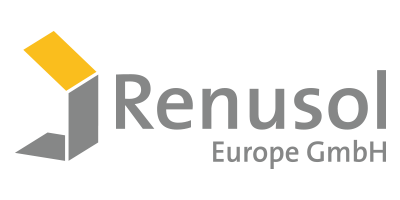 PRODUCTS
Renusol has a proven track record of developing intelligent solutions to facilitate planning and assembly. Mounting systems for photovoltaic systems provide solutions for a vast amount of applications and roof coverings.
To view products datasheet and certificate you must login.

Use your credentials to log in if you are already registered.
REGISTRATION
Request sent inviata! Ti risponderemo nel minor tempo possibile.